Yesterday as i finished work around 6pm i looked out my front window at the shore below and seen, unusually, around 50-60 people on the beach, for a moment i wondered what was going on and then i seen it, a beached whale! Is was splashing about trying desperately to free itself but to no avail. I knew i had to help it and i threw on a pair of shorts and a t-shirt, grabbed my camera and ran out side.
On my way towards the whale i seen a man in a dry suit had already reached it and was signaling for help, i took a few pictures and fortunately i was able to hand my Nikon D750 camera to one of my friends who was there before i waded in. At point another man in a wet suit was beside me and we were wading out together, by the time we were waste deep and about 50m from the waters edge John Lowery the man in the dry suit had managed to get the Minke whale free by himself.
I was so happy to see the huge whale free, but a little disappointed i was not there sooner and not able to help more.  The whale seemed to have a few cuts from its struggling but it swam away strong and seemed to have no ill effects even after its blood loss.
The Minke whale was estimated to be about 7m but i think it was much more, John Lowery had said "it had a belly full of fish" so i am guessing it got stranded while feeding. Looking back later i did remember seeing a few plumes of water in the bay earlier that day, usually this is gannets diving but i remember it was much bigger and it was most likely the whale breathing.
I got a a few interesting pictures, a short video and an awesome story. I posted some pictures to the local Newcastle County Down facebook page i run and to my suprise within 24 hours the post has been viewd by over 468,000 people!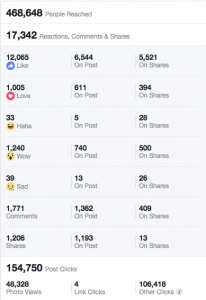 I have also been contacted by UTV/ITN, Belfast telegraph, Irish Independednt, Mourne Observer and the BBC (who i told they could use my pictures if they pay me the equivilent of the Uk TV licence fee, which they didn't, their loss. )
---